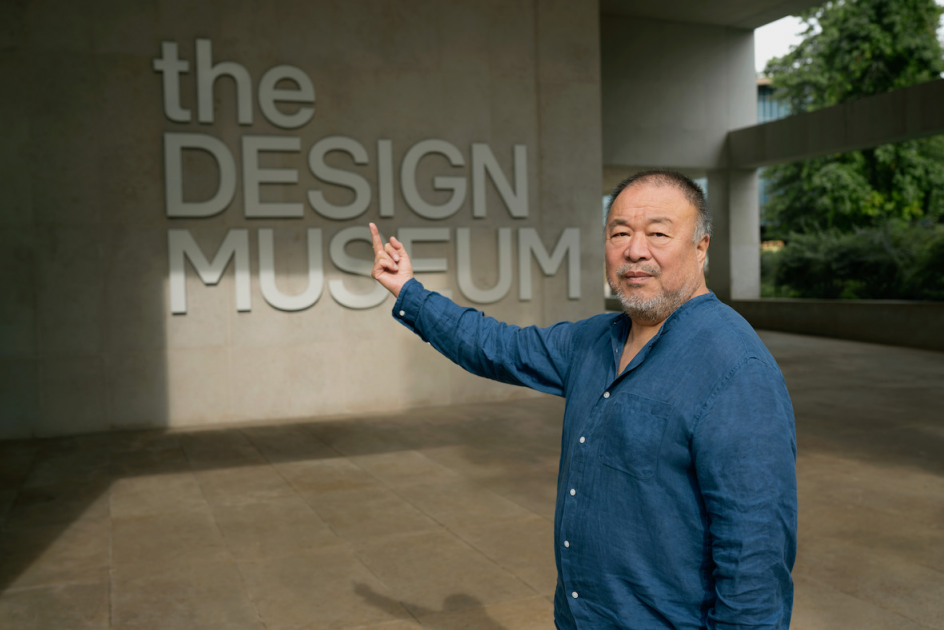 Design is all around us; in everything that we use there is a bit, or a lot, of design. This is the essential difference between art and design. An artist tries to appeal to our aesthetic sense and communicate a message, an emotion. A designer works on items that solve daily problems and tries to give them an aesthetically pleasant form.
The Design Museum in London is situated at the further end of High Street Kensington, with Holland Park just behind it. It was the brainchild of Terence Conran, of Habitat's fame, and it occupies what was once the Commonwealth Institute. In 2011, the building had stood empty for almost 20 years and faced possible demolition. Conran intervened and donated 17 million pounds to acquire it. The new Design Museum opened in 2016 and houses exciting and thought-provoking exhibitions: Cartier, Ferrari, Kubrick, Amy Winehouse. Jewellery, cars, cinema, music: everything is touched and transformed by design!
In 2019, the Museum board took a momentous decision, moving from design curriculum directors to a big name in art for the Director job. Tim Marlow moved from the Royal Academy to take the helm of the Design Museum: new eyes, new ideas, and a lot of contacts in the world of art and design.
The Design Museum, since then has been an exciting place with a 360-degree approach to design, art, photography, and fashion.
Il Circolo is one of the patrons of the Design Museum. Italy is one of the ''guiding lights'' in international design so it just made sense to be part of it. Furthermore, being patrons gives Il Circolo's members the opportunity to enjoy, with a small donation, exclusive exhibition visits, previews and press presentations.   
Ai Weiwei's exhibition ''Making Sense'' is very much the result of the new approach advocated by Tim Marlow. Ai Weiwei is a multiform artist gliding through sculpture, photography, movies, architecture, and design to express his views on today's China and a world more and more dominated by social media.
This exhibition, put together with the invaluable assistance of the artist himself, looks at our relationship with materials, to making and using them, to past and present, to destruction and construction. Ai Weiwei is a compulsive ''hoarder'': he collects hundreds of items and utilises them in his installations. In the exhibition, there are hundreds of stones from prehistoric times and historical Chinese artefacts (teapots, cannon balls) showing the disappearing craftsmanship in the country and the systematic destruction of the past. The 5 'fields'' of materials chosen ends with an incredible replica of Monet's waterlilies made with thousands of Lego bricks.
Further thoughts are developed with photographs, daily objects revisited in precious materials and items referring to freedom of speech and state control in China and the need to rebel to the established order by ''showing the finger'' to recognised seats of power.
A few months ago, Ai Weiwei's autobiography ''Mille anni di gioie e dolori'' was published in Italy by Feltrinelli.
Ai Weiwei (born 28 August 1957) is a Chinese contemporary artist, documentarian, and activist. Ai grew up in the far northwest of China, where he lived under harsh conditions due to his father's exile. As an activist, he has been openly critical of the Chinese Government's stance on democracy and human rights. He investigated government corruption and cover-ups, in particular, the Sichuan schools' corruption scandal following the collapse of "tofu-dreg schools" in the 2008 Sichuan earthquake. In 2011, Ai Weiwei was arrested at Beijing Capital International Airport on 3 April for "economic crimes". He was detained for 81 days without charge. Ai Weiwei emerged as a vital instigator in Chinese cultural development, an architect of Chinese modernism, and one of the nation's most vocal political commentators.
The exhibition is on now and will end on 30/7/2023
#IlCircolo #ItaliancultureinUK #DesignMuseum #AiWeiwei #feltrinelli #vintagebooks #1000yearsofjoysandsorrows